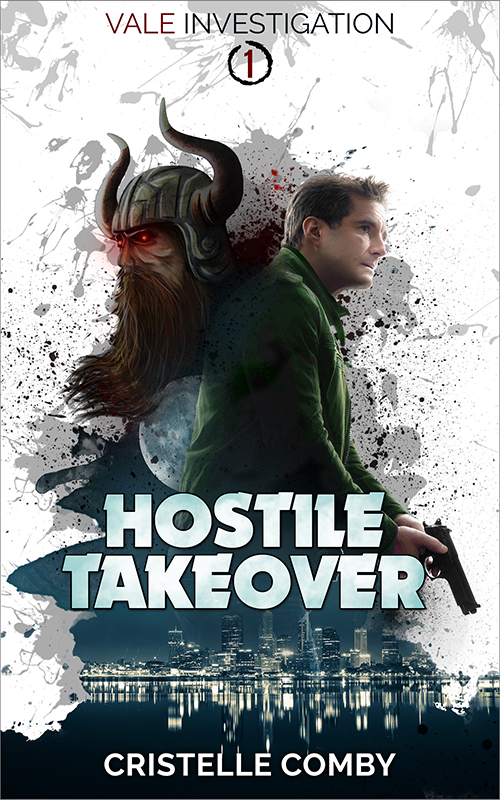 Hostile Takeover (Vale Investigation, book 1)
Urban Fantasy / Mystery
Release date: August 1, 2018
Moonlighting as Death's earth-bound envoy, P.I. Bellamy Vale specializes in the weird, wacky, and slightly unhinged.
When a mysterious beast savagely mauls random residents of Cold City, the police assume that these are the killings of a rogue wolf. But experienced private investigator, Bellamy Vale, is unconvinced.
Ordered by Death herself to investigate, Vale has no choice but to obey for his boss is not someone to disappoint—if he wants to keep breathing, that is.
The prose has the flair that will make noir fans happy.
Hostile Takeover is highly engaging from the start, the plot is well structured with a good pace. The characterization is one of the best I've read. Overall, the noir-esque component, the humor, the suspense, and the action blend well with the fantasy aspect of the story. This is a great start to the series.
Lit Amri