They took down his partner.
Can a blind detective bring a dark conspiracy to light?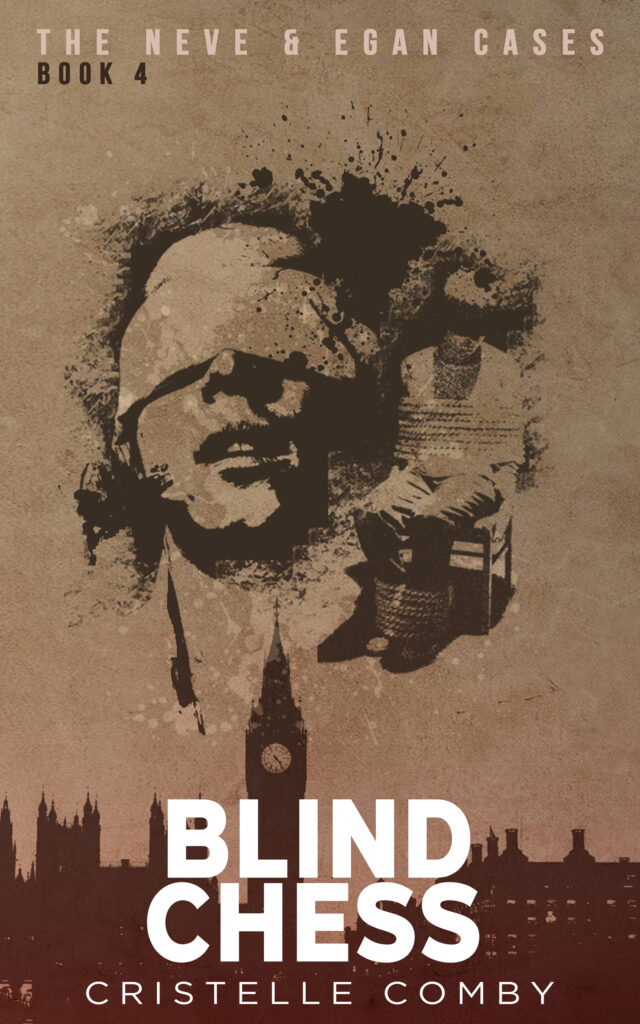 Blind Chess (The Neve & Egan Cases, book 4)
Release date: Novembre 2, 2015
Professor-turned-PI Ashford Egan owes everything to Alexandra Neve. So when his kind-hearted colleague is shot and slips into a coma, he vows to take revenge. But even using every trick she taught him, a sightless investigator may be no match for London's most ruthless criminal kingpin.
Desperate to leave no stone unturned, Egan teams up with cops and criminals alike. But someone is hiding their true allegiance, and the professor fears he's being played for a pawn. With Neve's life hanging in the balance, Egan's terrified even Scotland Yard could be caught in a crooked game.
Can the cane-carrying private eye reveal a callous underworld and bring Neve justice before a deadly checkmate?